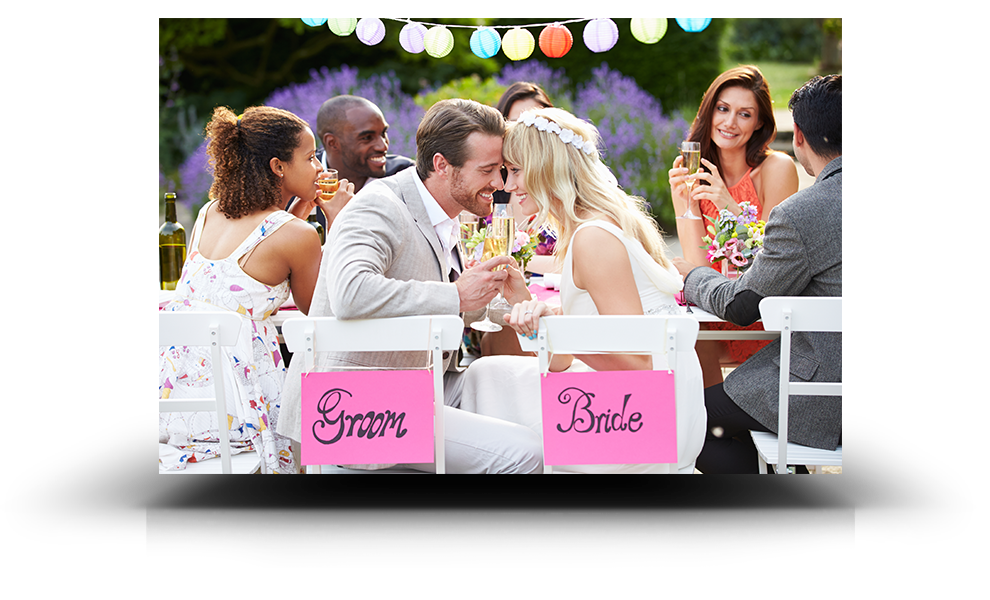 Don't let Mosquitoes and Ticks Ruin Your Special Event, call Mid-Sota.
You have planned this event for months and everything is riding on this one special day, so don't let it be ruined by biting mosquitoes or wood ticks crawling on your guests!
Weddings, family reunions, graduation parties, anniversaries, retirement parties, sports events, local fairs, community events and special celebrations all require planning and preparation to be a huge success. Don't let mosquitoes and ticks put a damper on your perfect event or ruin everyone's memories of the occasion.
Swarms of mosquitoes and disgusting wood ticks have no place at your special event, so keep them away with a one-time barrier spraying from Mid-Sota Mosquito & Tick, LLC. Our barrier sprays are an affordable protection to insure your outside event is enjoyable for everyone there.
Mid-Sota Mosquito & Tick, LLC uses a 98% organic spray that creates an undetectable barrier which effectively prevents 90% percent of mosquitoes and ticks from entering the area. Whether you are planning a special event to make lasting memories, or to make money; a simple call to Mid-Sota Mosquito & Tick, LLC will protect your guests from nuisance pest and keep everyone happy.
Don't fail to defend your guests against bloodsucking mosquitoes and wood ticks that can transmit Lyme disease, West Nile virus, La Crosse encephalitis, Human Anaplasmosis, Babesiosis and Powassan virus. You want to have a reputation for putting on special events that were memorable social gatherings, not the event that was ruined by swarms of mosquitoes or wood ticks crawling up people's legs.
A one-time barrier spray for mosquitoes and ticks is affordable insurance that your special day won't be ruined and to assure you that you did everything possible to keep you guests safe and healthy. Please call us so we can give you a quote on a professional barrier spray treatment for your upcoming event.
Call Mid-Sota Mosquito & Tick, LLC today at 763-402-3871 so you don't forget or click to email us.